Newsletter Video, May 2017
Click Below - Add Your Own Comment
Auto Accident Resources
Please make sure you buckle up. Let's get this statistic to 100%.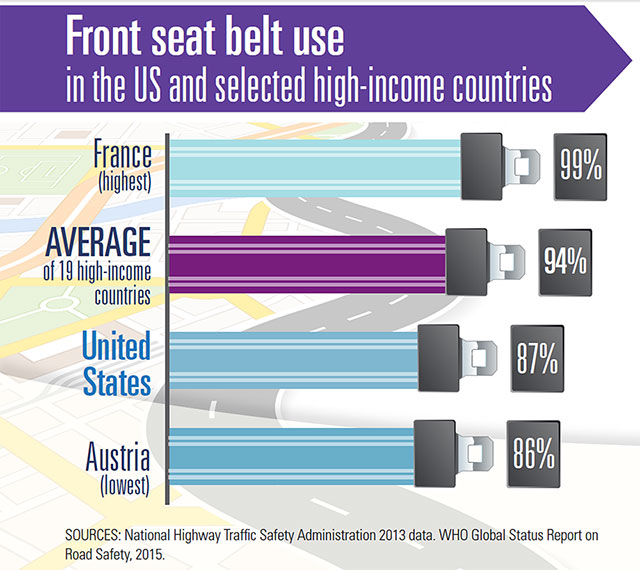 Click here to download your car accident checklist.
Print it out and place it in your glove box.
Remember, if you or someone you know does experience a whiplash injury, have them give us a call. Seeing a physical therapist first is usually the best choice.
Disclaimer
The information in this video is intended for informational and educational purposes only and in no way should be taken to be the provision or practice of physical therapy, medical, or professional healthcare advice or services. The information should not be considered complete or exhaustive and should not be used for diagnostic or treatment purposes without first consulting with your physical therapist, occupational therapist, physician or other healthcare provider. The owners of this website accept no responsibility for the misuse of information contained within this website.